Here are some recent music documentaries that enthralled me.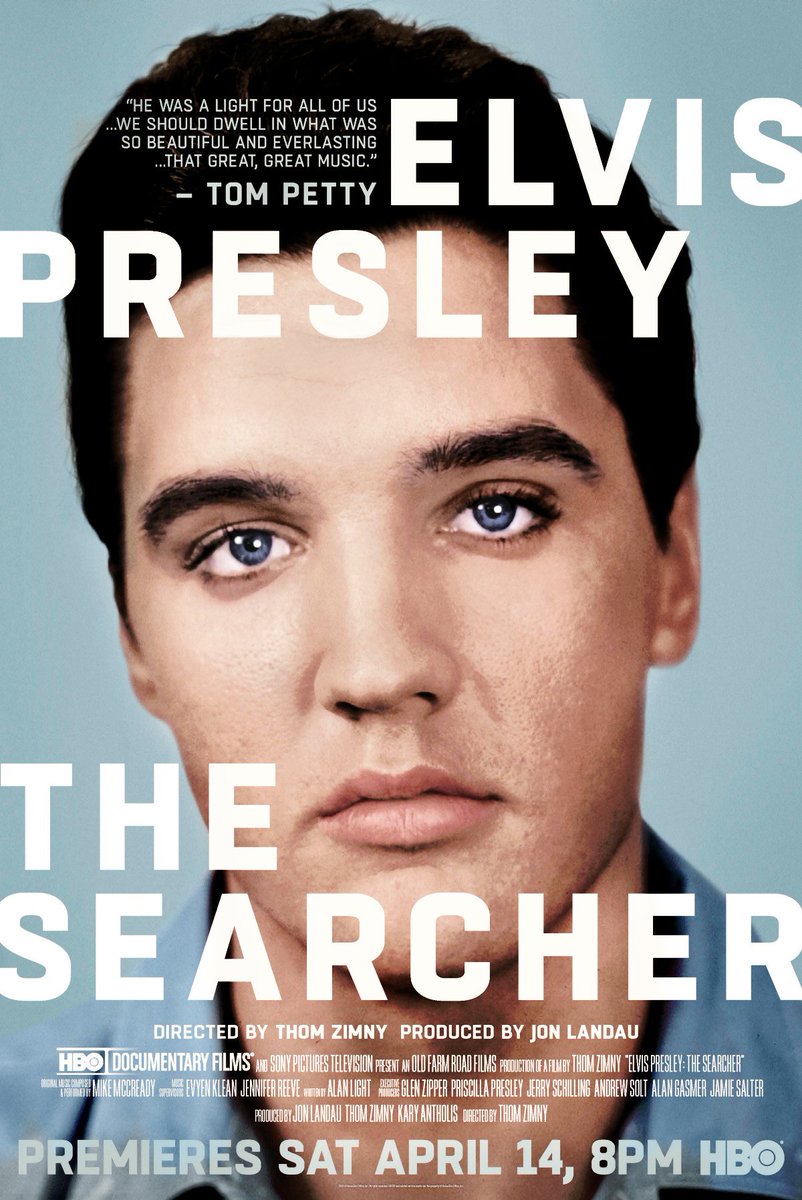 This year, HBO released Elvis Presley: The Searcher in two parts totaling three hours of exploration of the complicated man behind the music and his checkered history. To those of us who listened to his records as they were released and have seen his corny films and watched many tributes to him, this doc might not provide enough insights that you didn't already know. To those who barely remember him or have only heard the name but not his story, this is a fine documentary showcasing his influences in Memphis, his devotion to his mother, his suffocating relationship with the Colonel, his love for Gospel, and his rise to iconic stature with the outrageous costumes and over-the-top shows in the 1970s. I preferred part one and how his stamp of individuality helped black music to air on white radio. It was not a conscious civil rights decision on Presley's part, but his voice and songs sounded black; his popularity soared and endorsed subliminally the acceptance of blacks in a white world. From the eyes of a social historian, it was a refreshing revisit of King of Rock and Roll and his importance in time. 4.5/5.
Foo Fighters Back and Forth (2011) by James Moll. My son and I listened to them on road trips in the 1990s. He bought me their albums through the 2000s and the 2010s. I'm going to see them in October when they play in Phoenix. So, with so much emotional baggage attached to the group, can I be objective about the musicianship and lyrics by the leader of the band, Dave Grohl? Why, yes I can. Especially Dave Grohl's songs of heartbreak. He's my age, and as he gets older, his albums get softer, and I like that, too. If you were never a fan in the first place, I doubt you would care about Grohl and his band or the background behind their albums. If you like their songs, you'll enjoy the documentary. It's a subjective thing. 5/5.
Chasing Trane: The John Coltrane Documentary (2017) directed by John Scheinfeld is a remarkable documentary regarding the life and music of the legendary saxophonist. I didn't know a lot about Coltrane other than listening to Giant Steps (1960) and A Love Supreme (1965). His childhood and troubles were foreign to me. His relationship with Miles Davis and how those in the industry who knew and played with Coltrane was fascinating. In particular, how do you explain the creative genius of the man? Color imagery to explain how he thought outside the box was a clever touch. Coltrane was magical. He takes one chord and maximizes the notes via improvisation. I'm not a musician, just a lover of it, so when those that know claim he invented a new language of music, I'm sitting forward to understand how. This documentary did that. 4.5/5.